Publitek
·
Bath , Luton
·
Hybrid Remote
Account Manager - PR/Content/Social (UK)
Following our recent rebrand, now is a great time to join Publitek. If you want to work for an organization that recognizes that its people are what drives it forward, apply now!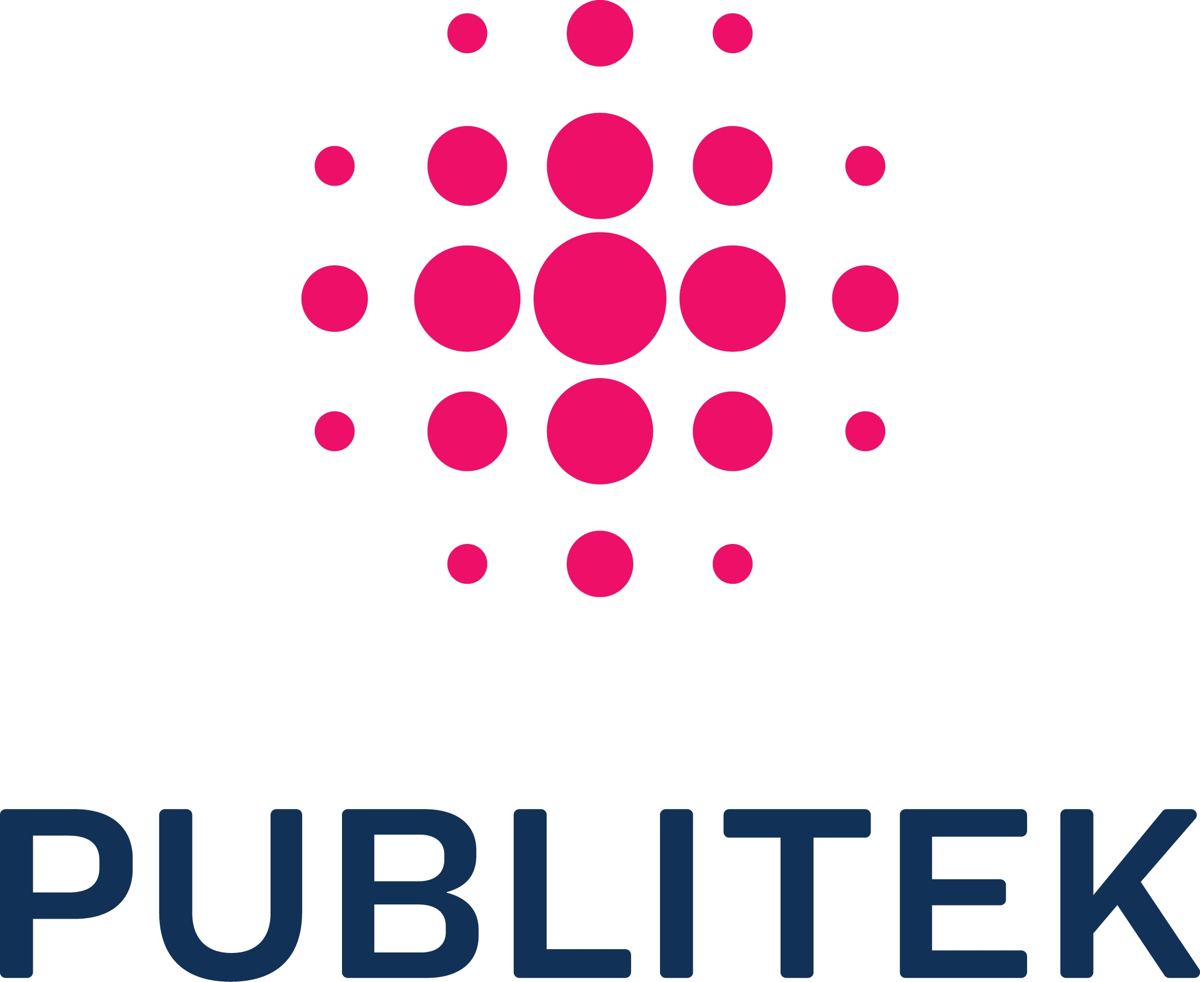 Publitek is an integrated, technical and global B2B marketing agency for leading tech brands. Our unmatched technical expertise and global reach helps innovative technology and engineering companies connect with audiences to change the world.

Our team of professionals comes from a wide range of backgrounds including engineering, marketing, creative, publishing, journalism, and PR. The one thing we all have in common is curiosity and enthusiasm for the pivotal role engineering and technology plays in creating a sustainable future and enabling the innovation that enhances all aspects of our lives and society.
Publitek serves its clients globally from its offices in Bath, Luton and London in the United Kingdom, Hamburg in Germany, and Portland Oregan in North America as well as Tokyo in Japan. Publitek is a Next 15 company alongside brands such as Archetype, Savanta and The Engine Group.
Together, we make B2B marketing technically inspiring.
Role overview
We are looking for technology-curious Account Managers and Senior Account Managers to work as part of our agency client services team across a variety of marketing disciplines including content-driven PR, social media and advertising. You will have experience working in an agency or in-house marketing role in a B2B technology sector. 
As an Account Manager or Senior Account Manager at Publitek, you will:
Work both independently and as part of a team to manage and drive retainer and project-based client campaigns
Be a primary point of contact for the clients for who you have responsibility
Provide strategic counsel, ideas and guidance for clients
Brief and develop a wide range of content to support campaign objectives
Manage and deliver reports to satisfy both internal agency and client requirements
As an Account Manager or Senior Account Manager at Publitek, you'll bring:

Account management experience in the B2B technology sector gained in an agency environment or relevant in-house experience and know-how
Content-driven campaign experience with the ability to brief-in and also write content 
Digital and social media campaign knowhow and delivery experience
At least 3 years of experience in B2B technology marketing or PR/Social Media/Advertising
 And in return, Publitek offers:
Great compensation package
Flexible working including hybrid / remote working
28 days holiday per year plus 1 special occasion day for your birthday
Time off for 'Milestone Moments' and summertime 3@3's (finish at 3pm during July/Aug/Sept on 3 separate days of your choice)
Company pension contribution matching up to 5%
Life Assurance
Medicash healthcare cash plan
Career pathway opportunities to progress to Account Director and Senior Account Director and beyond!
Opportunities to contribute to pro-bono activity and play an active role in the evolving culture of our business with our JEDI (Justice, Equity, Diversity, Inclusion) council, Fun Committee and other employee-led initiatives
Other perks such as retail & gym membership discounts, electric vehicle and cycle to work scheme, workplace nursery scheme and more!
We are committed to building a culture that recognises the value of diversity among our people, and where everyone feels included irrespective of their differences including race, religion, creed, color, sex, age, national origin, disability, genetic information, veteran status, marital status, sexual orientation, or any other status or condition protected by applicable law. This commitment extends to all aspects of employment, including but not limited to; recruitment, selection, compensation, benefits, promotion, training, transfer and termination.

Department

Role

Account Manager

Locations

Bath , Luton

Remote status

Hybrid Remote
Workplace & culture
We work in a supportive hybrid environment with a culture that enables us to celebrate our differences as people from diverse backgrounds. We are challenged daily by our mission to inch towards making better versions of ourselves which translates into the growth of our brands and making them better.
About Next15
We are growth consultants. We are obsessed with finding ways to help our customers grow sustainably whether that's focused on their revenue, brands or impact on the world. Everything we do is driven by data and embraces technology. We employ close to 4,000 people across 42 offices in 15 countries, incorporating 22 subsidiary agencies spanning digital content, marketing, PR, consumer, technology, marketing software, market research, public affairs and policy communications.
Our Mission
Our mission is to become the world's leading growth consultancy. For Next 15, growth consulting isn't just about growth in sales and profitability. It is growth in reputation, talent and product market share. It's growth in valuation, innovation and talent retention. Growth is a complex problem, and it needs a sophisticated solution.

Businesses are increasingly one large, interconnected digital entity. A problem or opportunity in one area is now connected to everything else. We view our clients through this digital lens to knit together insight, creative, business design, digital build and customer engagement under one roof to solve today's most pressing business challenges.
Working Towards B Corp Certification
We have accelerated our commitment to running a more sustainable, equitable and diverse organisation that displays leadership in governance and values. We are using the internationally recognised B Corp framework to focus our strategy on people, planet and profit.
Nick Chapman, our Head of M&A, will be writing a monthly journal to update you on our progress.
Publitek
·
Bath , Luton
·
Hybrid Remote
Account Manager - PR/Content/Social (UK)
Following our recent rebrand, now is a great time to join Publitek. If you want to work for an organization that recognizes that its people are what drives it forward, apply now!
Loading application form
Already working at Next15?
Let's recruit together and find your next colleague.